Doctor Strange in the Multiverse of Madness
Enter a new dimension with the trailer for for Marvel's Doctor Strange in the Multiverse of Madness. Journey into the unknown with Doctor Stephen Strange, who, with the help of mystical allies old and new, traverses the mind-bending and dangerous alternate realities of the Multiverse to confront a mysterious new adversary. This one features mind-bending work courtesy of our LDN team, led by Visualisation Supe Kaya Jabar (LDN) on the FPS front and VFX Supe Alexis Wajsbrot when it comes to final VFX.
Spidey takes down Avatar
Spider-Man: No Way Home has officially unseated director James Cameron's 2009 science-fiction epic Avatar to become the third-highest grossing domestic release in history. We can't help but think our MTL team's stunning 'mirror dimension' sequence has played a part in this success!
New Moon (Knight)
During last Sunday's Super Bowl game we got another sneak peek at Disney+'s upcoming Moon Knight series.
Wonka
Timothée Chalamet has been spotted filming Wonka at Oxford University this week. While it's obviously early days for our VFX teams, we couldn't be more excited for its release on March 17th 2023!
---
Framestore Scores at the Super Bowl
Super Bowl LVI was another one for the books – not only thanks to the epic, star-studded half time lineup, but for this year's instalment of the industry's most-anticipated commercials. Take a look at our work that aired during the game here.
TurboTax
TurboTax unveiled Matchmaker, its Super Bowl LVI spot featuring the new TurboTax Live AI-powered expert matching tool. In partnership with Wieden+Kennedy and director Alex Prager of Arts & Sciences, Framestore's LA team stepped in to oversee a host of digital visual effects that maintained a mechanical and in-camera aesthetic.
Cue Health
This ad for Cue Health made it to the big game after being created in just EIGHT days. The LA team, overseen by James Rogers, helped get the project over the line just in time to have it air during the third quarter.
Toyota 'Beautiful Movement'
The LA team also lent their chops for Toyota's Beautiful Movement spot celebrating the Winter Olympics, compelling us to contemplate how movement is taken for granted in our daily lives. The team expanded the size of the ice rink, added snow to surrounding buildings using DMP, and simulated kicked up particles of ice suspended in mid air.
Jurassic World Adventure
Our Immersive team created over 90 minutes of jaw-dropping media for the highly-anticipated Jurassic World Adventure ride at Universal's brand-new theme park, Universal Studios Beijing. The roar-some work is VES nominated for Outstanding Visual Effects in a Special Venue Project.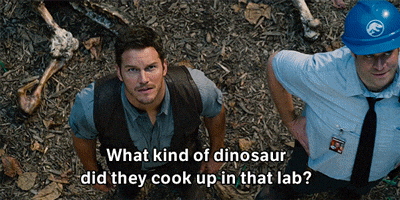 ---
Method News
Elvis Returns
VFX Supervisor Josh Simmonds (MEL) and the team are very excited to share the Warner Bros. trailer for Baz Luhrmann's Elvis, to be released June 24th 2022. Uh huh huh!
---
Awards
British Arrows Shortlist
We're delighted that a wide range of Framestore projects have been shortlisted for the British Arrows and Craft awards.
Long Live the Prince secured nominations for Charity & Public Service, Innovation & Immersive Experiences, Integrated Campaign, and the Social Impact award.
#Wombstories picked up nominations for Household Goods, Integrated Campaign, Animation (2D and Stop Motion), Best Over 60 Second Commercial, and the Social Impact award.
McDonald's, Inner Child scooped a nomination in the Retailers category, and SHEBA, Hope Reef landed a catch of the day with a nomination for Animation CGI.
---
Press
Animation Magazine
Roland Emmerich & VFX Supervisor Peter Travers discuss their latest sci-fi epic Moonfall. Read the full piece here.
AdMeter
Coming in at #5 on USA Today's annual Super Bowl AdMeter was the emotional Toyota Brothers spot from our LA team, led by Alex Thomas.
---
In Colour
British Arrows Craft Shortlist // Company 3
Congratulations to Simon Bourne, Sofie Borup and Jean-Clément Soret, for being shortlisted in the Colourist category!
Simon Bourne for Hennessy, Alcohol, Maurice Ashley & The Black Bear School made for Droga5 by Somesuch, Framestore and Wave, directed by Daniel Wolfe.
Sofie Borup at Company 3 for Volkswagen, Touareg, See the Unseen made for adam&eveDDB by new-land Production, Untold Studios and Factory, directed by Niclas Larsson.
Jean-Clément Soret for BlackRock, i-Shares, Eleanor T. Fitzsimmons made for DDB San Francisco by Biscuit Filmworks LA, JAMM and Barking Owl, directed by Isaiah Seret.
---
[FRAMED]
This week, we're introducing you to Tracker Harsh Patel (MUM) who has a soft spot for the Marvel franchise, and once got locked inside a building on his own.
---
Other News
Framestore and Fry
We're chuffed to share the week's best selfie, which comes courtesy of Christian Manz, Framestore's Creative Director, Film and overall VFX supe on the hugely-anticipated Fantastic Beasts: The Secrets of Dumbledore. Christian was snapped with the one and only Stephen Fry while filming for a Fantastic Beasts: A Natural History, which comes to BBC One on 27th February. We're not jealous at all…
Film Spotlight
Discover what some of our talented artists on Army of the Dead had to say about working on the film – including building (and then destroying) a zombie-ridden Las Vegas.
Montre-aww
Our MTL team received a special note in their mailbox this week for Valentine's Day, and Alicia Pinet-Boesten shared some wisdom about recruiting for our production department.
Animation Express
Akhauri Sinha, MD of our Mumbai Studio, joins AnimationXpress for a panel discussion on how we can build a 100 million dollar VFX industry. The event takes place on 23rd February, and is available to everyone for free.
---
Don't forget – your colleagues in the US won't be answering your emails on Monday due to President's Day. Catch you next week!