NASA shoots for the Moon(fall)
This week, we got another exclusive clip from Moonfall – showing off some of the out of this world work from VFX Supervisor Bob Winter and the MTL team. We're counting down the days until the film launches onto the big screen.
Plus NASA Moon, one of the space agency's many official Twitter accounts, took to the social media platform to clarify that the Moon is in fact in a very stable orbit, and there is no risk of it falling on our heads. We're all good peeps!
Working with the G.O.A.T
The King's Man hit the news this week, as Disney/20th Century confirmed the Kingsman prequel will be making its way onto Disney+ in the UK on 9th Feb, and Hulu in the US shortly afterwards. Director Matthew Vaughn has recently teased in a chat with Digital Spy that there may be a future for the prequel characters alongside the films in the modern timeline. More Ralph Fiennes is just Fiennes with us!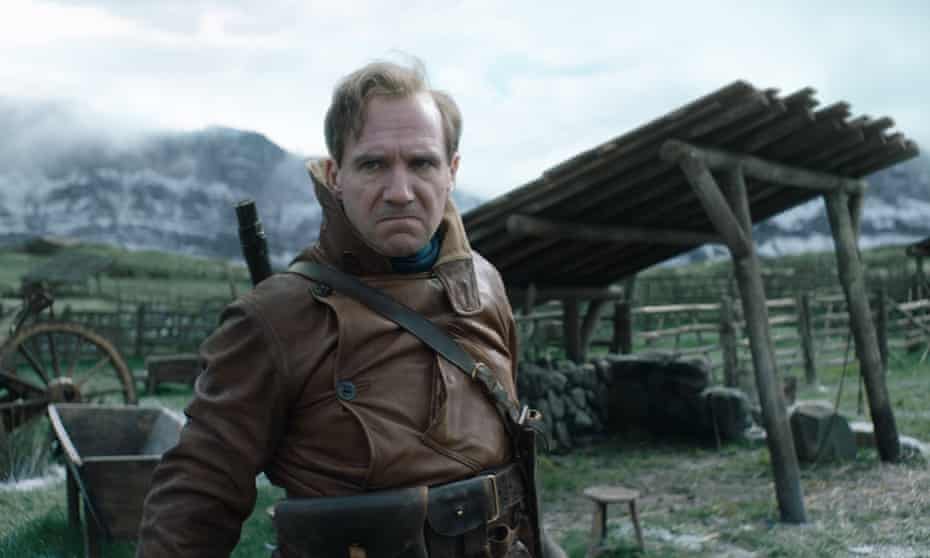 Downton Abbey: A New Release Date
Downton Abbey: A New Era has reportedly shifted its release date to later this year. Variety shared an update from Carnival films, reporting that the next Downton instalment is now due for cinematic release on 29th April in the UK, and 20th May in the US, before making its way onto streaming service Peacock.
Doctor Strange erases Spidey's memory
Our MTL team was tasked with designing the spell that Doctor Strange casts to erase the collective memory of Peter Parker in Spider-Man: No Way Home – check out the work our vis dev team did to help bring the concept to reality.
---
Method News
Shang Chi's Legendary VFX
VFX Voice focuses on Marvel's Shang-Chi and the Legend of the Ten Rings with this in-depth piece, which features shout-outs to Method's Melbourne studio.
---
Press
The VFX Artists Podcast
Lighting TD Maik Pham Quang speaks to The VFX Artists Podcast on how it is leading and managing teams, dealing with pressure and expectations, fitting into a new department, and much more.
Disneyland Paris
Disneyland Paris confirmed the summer 2022 opening for Avengers campus. The immersive team are heading out for a site visit next week as the project ramps up. Read the full article here.
Before & Afters
2D Supe Patti Llaguno spoke with Before & Afters about the magic behind some of the hero shots in The Matrix Resurrections, and how Neo's shield power was re-created twenty years on from the original film.
Computer Graphics World
Computer Graphics World is singing our praises as VFX Supervisor Chris Lawrence and team delivered note perfect VFX on The King's Man.
---
[FRAMED]
This week, we spoke to Jack Crocker, Sophie Burke, Sami Chakhachiro, Natasha Francis and Chris Mancini. These production wizards in MTL have a lot to tell you: from surviving a snowstorm, being a secret agent, sneaky cats, to someone's family thinking they work for a window frame company – we covered everything!
---
In other news
Spotlight on the Artist
Discover what some of our talented artists on Army of the Dead had to say about working on the film.
Mumbai's Republic Day Celebrations
Our colleagues in Mumbai celebrating Republic Day. You all look marvellous!
---
That's it for this week!