Healthy Holidays
Our CHI studio teamed up with @okrpagency for the State of Illinois to raise awareness around safe practices for a COVID-free holiday. From jingling 6 ft. apart to hosting virtual gatherings, these jazzy characters remind us to protect our loved ones.
---
Welcome to the Flavourhood
Working with directors Stevie Gee & Essy May of Blinkink animation studio, the LDN IA Team worked on this very cool commercial for DoorDash, extending sets, replacing backgrounds and adding several animations and assets into the commercial.
---
No Messing About
Vinnie Jones doesn't mess about, m8. The LDN IA team also delivered work on this no-nonsense commercial for Unilever brand Brut. Watch it here, and don't mess about yeah?
---
Show & Tell
Making Of: Lovecraft County
Thought you'd seen the last of the Shoggoth? You thought wrong. Here's our new Show & Tell reel which shows how we brought the Lovecraftian creature to life for the show.
Making of: The Crown
Netflix were also kind enough to allow us to give everyone a look behind the very expensive velvet curtain at our work on The Crown. Here's a sneak peak at some before and after shots as well as a turntable for the beautiful stag we created for the show.
---
Infinity Festival
Remember when we used deepfake technology to bring Boris Johnson to your screens? Infinity Festival have uploaded plenty of free content, including CCO, Mike McGee and CD, William Bartlett brilliant deepfake technology talk from Cannes. Register here to watch!
---
RTS Award Winner
In keeping with the The Crown-related news elsewhere, one should really gloat about one's recent ROYAL Television Society award for His Dark Materials. Wait does that mean we need to conjure up a dæmon for the Queen now?
---
Press
Jingle Jangle
VFX supe, Carlos Monzon and Anim supe Eric Guaglione (MTL) talk to Befores & Afters on the inspiration and creation of the brilliantly devilish Don Juan Diego. Read the article here.
Ian Spendloff also chatted about the magical story book sequences which you can read here:
Overall VFX Supe Brad Parker, Carlos, Eric, and Art Director/ Designer Ian Spendloff (LDN) also chat to What's On Netflix on the incredible VFX behind the movie. Read it here.
The Crown
Not quite content with turntables and case studies, journalists wanted more. So VFX Producer, Standish Millennas, Deputy Head of 2D, Ollie Bersey and Head of Animation, IA, Ross Burgess (all LDN) chatted some more about The Crown to:
Befores and After
Art of VFX
What's on Netflix
His Dark Materials
Another week, another chance to show off our work from the ever-wonderful His Dark Materials! This time we showed the world how we blew up Lake Enara (sorry, witches) and gave Pan stans a glimpse into his various forms (as well as how weird a red panda looks without any clothes on).
Paddington on HDM
Bonus points for those of you who clocked the additional Framestore link in this week's episode, when a certain Peruvian bear can be spotted giving a hard stare.
And Pan was all like: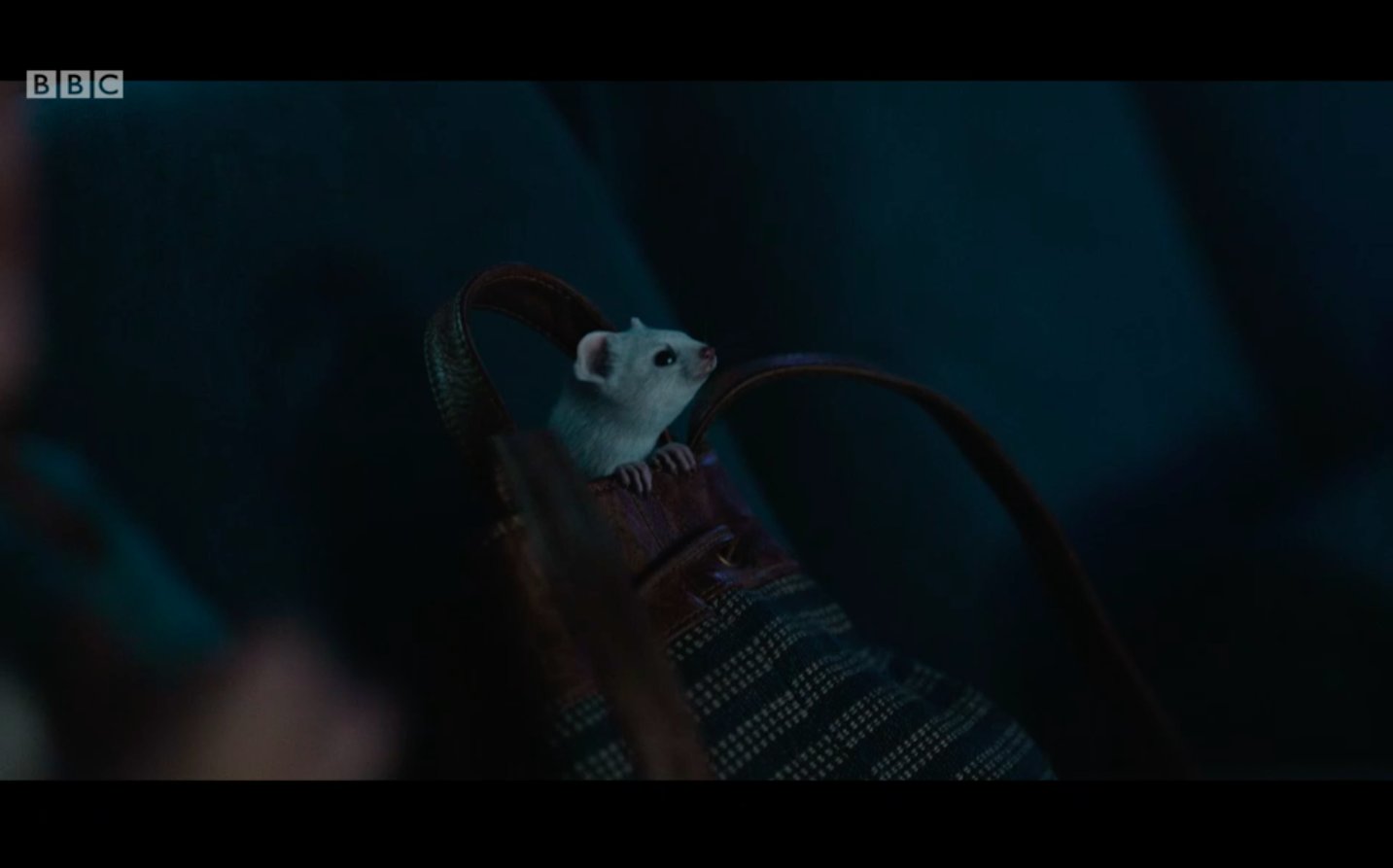 Leadership Programme
Both Compositor Laurianne Proud'hon (MTL) and Comp Supe Laureline Silan (MTL) recently completed a leadership and team management training programme which aims to increase the number of female artists in roles of supervision. Laureline speaks to QTFC about the importance of the training for women and how it's helped her, read the article here.
---
What's been going on
Where can immersive tech take us in 2021?
Global Real-Time Director, Immersive & IA, Karl Woolley took part in a Blend Media panel alongside Joanna Popper at HP, Jeremy Dalton at PwC and Catherine D Henry XR Consultant. They discussed what trends they're seeing, what's been achieved so far and what we can expect in 2021.
B'Ars Conference
MD, Pre-Vis Alex Webster (LDN) sat alongside other industry professionals today to discuss how virtual production has been integral to filmmaking in a pandemic world, and what the future of film looks like.
Also appearing virtually at this year's conference:
TODAY, 17:00 GMT
Alvise Avati (Anim Supe, LDN) and Dan Moore (Lead Modeller, LDN) are taking part in a panel to discuss their short animated film, Kong vs Godzilla. Register here and check out the short film below with an impressive 5 million+ views!
SATURDAY 28th NOV, 15:30 GMT
CD & VFX Supe, Ivan Moran (LA) will unveil the creative process on Project Power from early concept art through to the show's final explosive VFX. You can register to watch the session here.
Also coming up…
VES Global Q&A: Jingle Jangle
Register here to join this interactive virtual session with VFX Supe, Carlos Monzon (MTL) and Anim Supe, Eric Gualione (MTL). They'll be joining writer/director/producer David E. Talbert and client-side VFX Supervisor.
---
You've been [Framed]
Meet Ravi Nepalia, Lighting TD, MTL, if we weren't lucky enough to have him working with us here he might have been a wildlife photographer. He also jumped 15,000ft out of a plane on his first sky diving experience with what sounds suspiciously like a hangover. That's one way to cure it. Read more on Ravi here.
---
That's it for this week – catch you next time!